We have collaborated with Polygon on an exclusive* launch of QuickAlerts
for customers on our FREE Discover plan.
Enter your email address below to be notified at launch.
*Customers on our Build and Scale plans can use the QuickAlerts Beta today on 6 networks
Your real-time alert

command center
QuickAlerts expressions can be simple or complex, enabling you to be notified of the real-time on-chain events that matter to you.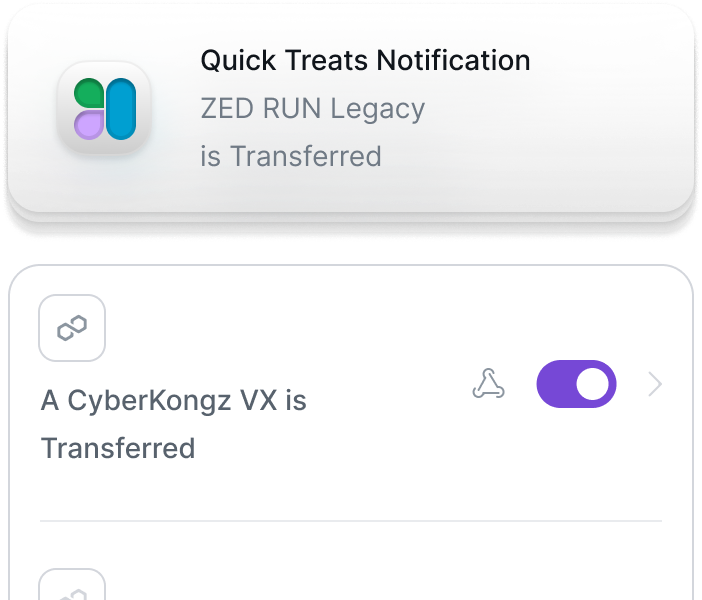 NFTs
Receive real-time notifications for events related to NFTs, including when they are minted, transferred, burned, and more.
Tokens
Receive notifications for events related to specific token activity, price oracles, and liquidity pools.
Smart Contracts
Set up alerts for specific events related to smart contracts, including contract deployment, transfer activity, and custom events that matter to you.
Wallets
Receive notifications for transactions to and from a specific wallet address, allowing you to track your digital assets and ensure the security of your wallet.